Great local food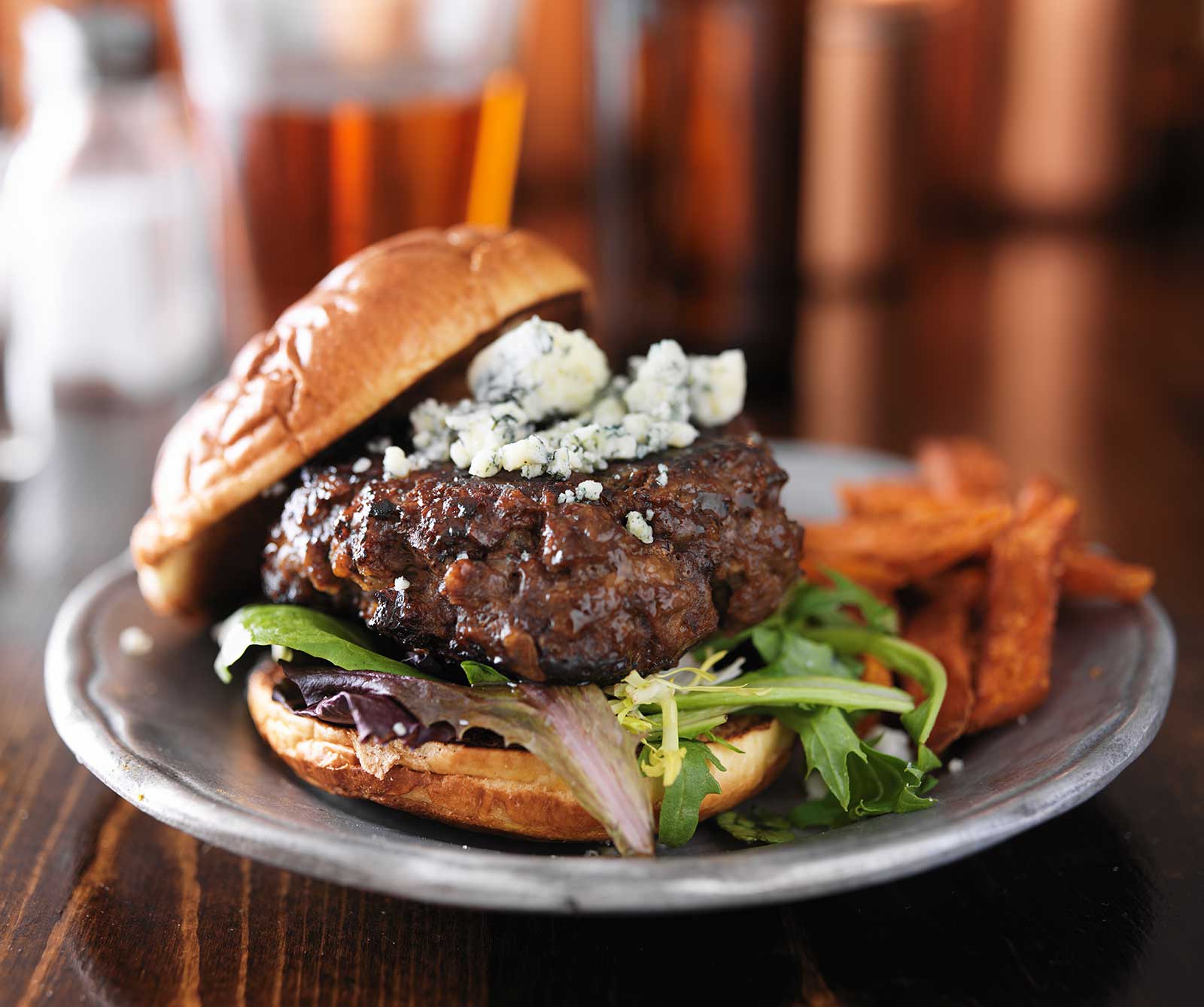 The Lake District is home to many farms and food lovers. The result of this is excellent dining no matter your taste or budget. There are hundreds of dining options across the district, with plenty of fantastic spots close to our idyllic location.
From exquisite eateries to friendly farm shops, Cumbria and the Lake District has plenty to offer. Here are just a few of the best places to eat near us.
Cafes
In the town centre there are plenty of spots for a cup of coffee and a slice of cake. Merienda is just off the main street, and serves seasonal food alongside scrumptious scones and cakes. Blueberry scones, chocolate banana cake, and coffees are just a few of the things on offer at this cool café.
If you want to get out of town, take a trip to Wellington Farm Café & Tearooms. Treat yourself to an afternoon tea or indulge in a homemade ice cream. There's also an animal enclosure with free entry…but make sure the llamas and donkeys don't get your cake.
Back in town, one of the most popular place for eating is Wild Zucchinis Bistro. Pastries, homemade cakes, brunch, and lunch are all available at this delightful bistro. You could even make an evening of it with an open-mic night or a live music event.
Restaurants
For evening dining, there are plenty of choices in Cockermouth and the surrounding area. Honest Lawyer is often recommended due to their exquisite dishes. Vegan and vegetarian options are available, making it friendly to all.
If Italian is your thing, try out Tarantella. This delightful Italian restaurant on Main Street serves a range of delicious, authentic Italian meals. Open Tuesday to Saturday, Tarantella are able to cater for vegetarian, gluten-free, and other dietary requirements.
Instead of eating in Cockermouth, you could always have a short drive to Keswick. Morrels is a luxurious restaurant which has been recently refurbished to a high standard. Highly rated on Trip Adviser, this is the place to go for a beautiful meal nearby.
Evening Drinks
After a long day by the lakes and a delicious meal, it is time to have a glass (or two) of wine. There are many lovely pubs and bars in Cockermouth, including Castle Bar. This beautiful 16th century building is now home to a pub and restaurant which boasts a spot in The Good Beer Guide in 2014, 2015 and 2016!
For a cosy and traditional atmosphere, try The Bitter End. This pub and brewery stocks eight hand-pulled real ales alongside a range of imported bottle bears from Belgium, Russia, China, and more.
A short drive away and we return to Keswick for a visit to 18-20 Cellar Bar. As well as having a gorgeous restaurant with an extensive a la carte menu, 18-20 Cellar Bar often hosts live events. If you love to combine local real ales and good music, this is the place for you.